1:Auddacious
Audacious is an open source audio player. A descendant of XMMS, Audacious plays your music 
how you want it, without stealing away your computer's resources from other tasks. Drag and
drop folders and individual song files, search for artists and albums in your entire music 
library, or create and edit your own custom playlists. Listen to CD's or stream music from 
the Internet. Tweak the sound with the graphical equalizer or experiment with LADSPA effects.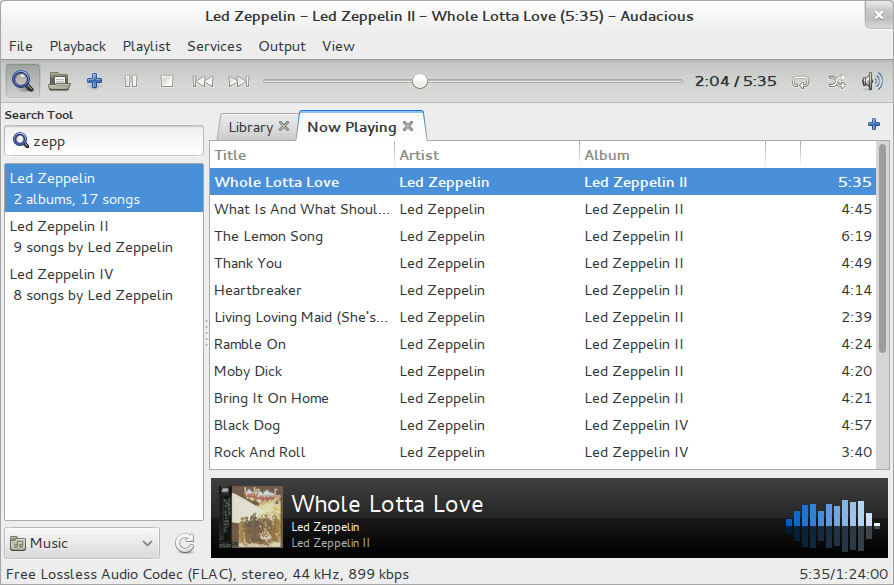 Enjoy the modern GTK-themed interface or change things up with Winamp Classic skins. Use 
the plugins included with Audacious to fetch lyrics for your music, to set an alarm in the 
morning, and more.

Audacious runs on Linux, on BSD derivatives, and on Microsoft Windows. To download and 
install the latest version (currently 3.4.3), please see the download page.

Most Linux distributions provide Audacious in their package repositories. Please note that these packages may be out of date.
Debian, Ubuntu, Linux Mint
Users of Debian and its derivatives can install Audacious with apt-get:
# apt-get install audacious
Note that the versions of Audacious available in Debian stable and Ubuntu LTS releases tend to be rather out of date. Web Upd8 maintains a PPA with newer versions for Ubuntu users.
Fedora users can install Audacious using yum:
# yum install audacious
I will update more later